At A Glance...

'More Than Just Fun' is a one-day practical and interactive program that will
equip you with the skills to design and deliver learning programs for young people
and adults that produce outstanding results and lots of happy participants.

This innovative program is lead by Mark Collard, one of Australia's
leading adventure educators, international Project Adventure facilitator
and author of the popular 'No Props' and 'Count Me In' activity books.


Who Should Attend...

The program is designed specifically for people who work with groups - teachers, corporate trainers, outdoor educators and recreation staff. Anyone who wants their students, staff and colleagues to engage in their learning, trust one another, build team skills and have fun should not miss this workshop.


Workshop Dates & More Information...
Click here to download the 'More Than Just Fun' pdf flyer.
More Than Just Fun
Running Programs That Inspire Trust, Interaction & Fun

A Professional Development Workshop for
Teachers, Outdoor Educators & Recreation Staff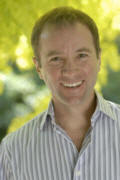 Add to your activity repertoire to build team skills & well-being
Learn how to engage your students / participants in their learning
Discover activities which support multiple learning outcomes for
Personal Development & Communication subjects
Explore critical 'soft-skills' to enhance your group facilitation
Best-practice, interactive & 100% fun professional development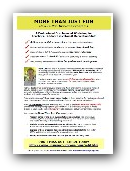 | Home | Books | Training | Team Building | Resources | FREE Games | FAQ | Contact | Privacy |


© Mark Collard All rights reserved.

Activities, Training & Resources To Inspire You

www.inspireyourgroup.com